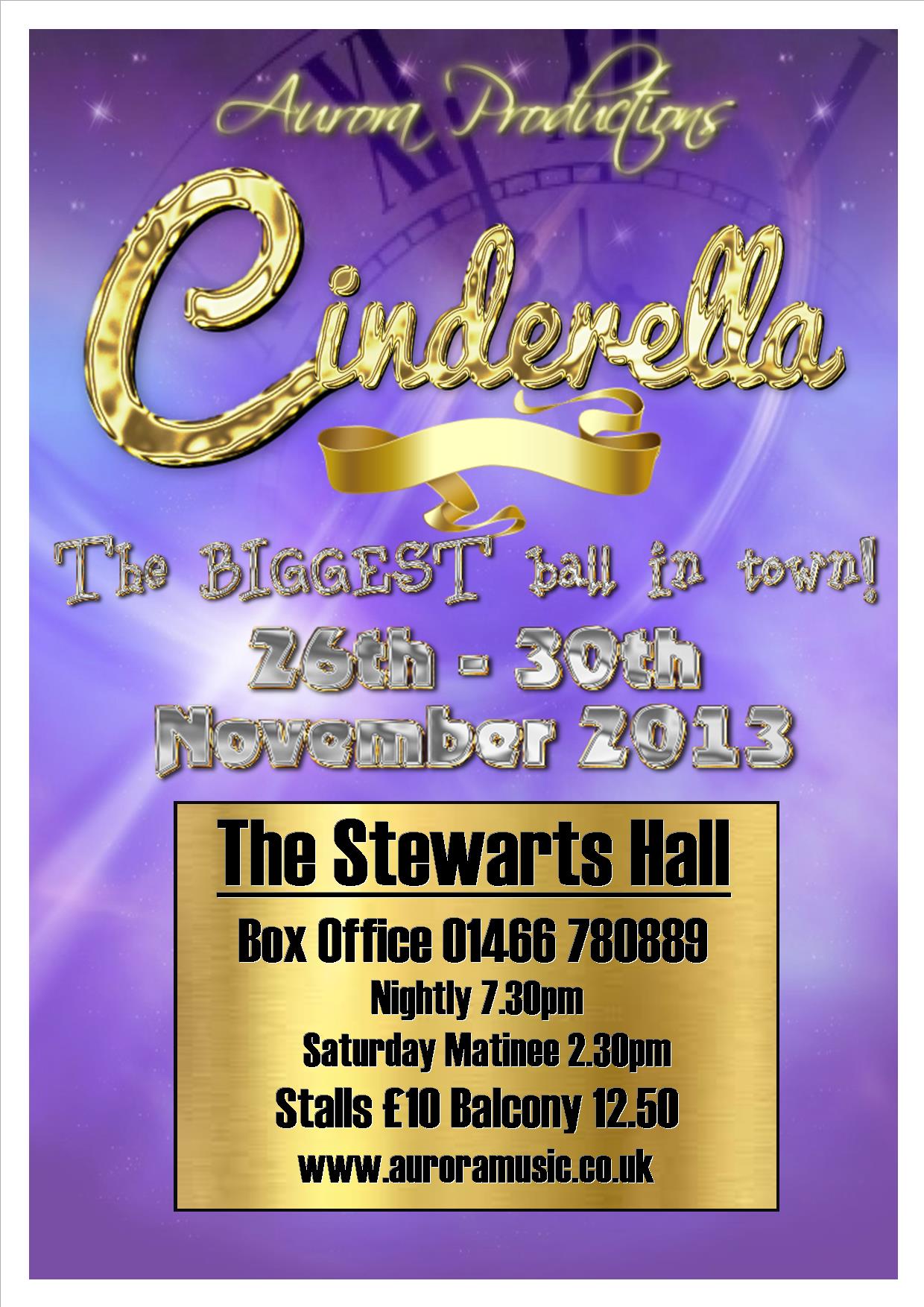 From the 26th to the 30th November 2013 Aurora Productions will be performing their first pantomime Cinderella.
With a script written by local talent Ken McRae and the production being staged, choreographed and taught by the Aurora team this will be a pantomime that is really about Huntly.
The cast will be selected from auditioned members and will rehearse heavily from September onwards to have a real spectacle ready for heading into the Christmas season.
Cinderella will be bright, flashy and fun for the whole family!
Tickets are now on sale!
Principal Casting:
Cinderella – Ciara Ennis
Prince – Daniel Sutton
Lucretia – June Cranna
Verucca – Alisdair Sneden
Hernia – Gordon Butterfield
Buttons – Colin Black
Fairy Godmother – Diane Goldsworthy
Dandini – Peet Michielsen
Mhairi – Iona Fyfe
Vhairi – Alicia Riddell
King – Fraser Cranna
Queen – Caroline Jones
Bumblefluff – Rachel Carstairs
Young Cinderella – Ailsa Lister, Kirsten Henderson and Jenna Law
Chorus – Jill Andrews, Martin Bell, Ben Drane, Nicola Duncan, Rebecca Henderson, Louise Morrison, Mallory Peter and Carolyn Thomson