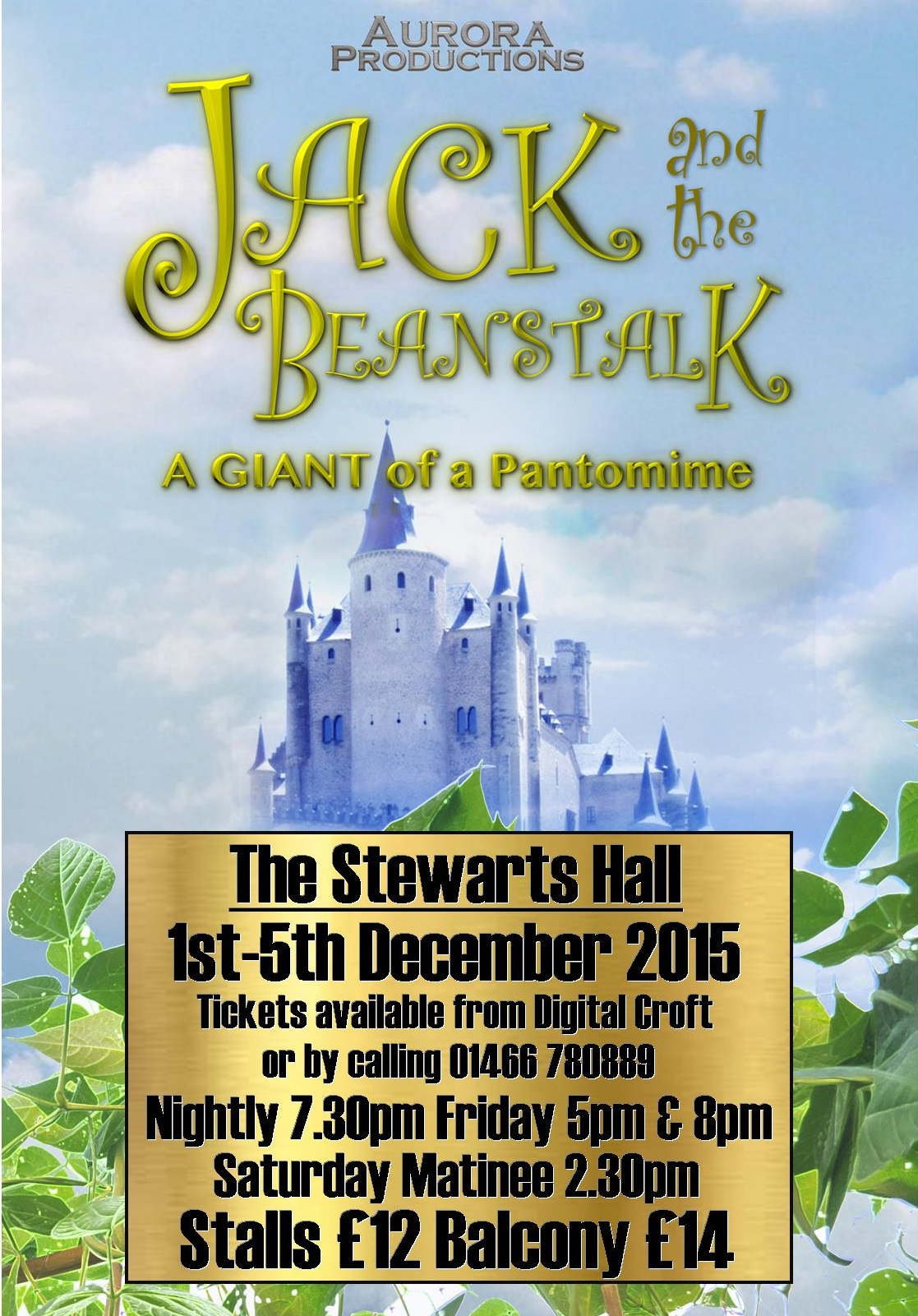 Our story is set in the beautiful countryside village of Merrydale. For years this has been a place of joy, laughter and delightful singing, but a darkness has crossed the town. Evil Giant Blunderbore from the mysterious land in the clouds and his horrible henchman Fleshcreep have been terrorising the town, stealing their money, their land,
and eating the odd townsperson. The time has come for Giant Blunderbore's reign of terror to end, but can Jack and his
rather dotty family really take down the menace in the clouds, or will Merrydale eventually succumb to the power of the Giant.
Throw in a 16 foot Beanstalk, a royal hot air balloon and a very messy dairy and you have a pantomime that you will never forget.
Welcome to Aurora Productions Jack and the Beanstalk! 
Jack – Fraser Cranna
Jill – Leonie Page
Dame Trot – Peet Michielsen
Billy – Peter Gibb
Fleshcreep – June Cranna
Grabbit – Elizabeth Ingram
King Maurice – Colin Black
Fairy – Caroline Jones